Getting the best search performance for a global brand with complex requirements is a challenge, but getting it right can deliver transformational results.
Client and challenge
Our client, a global pharmaceutical brand, has hundreds of websites across the globe controlled by local marketing teams and created by different development and creative partners. To get the most out of search, they needed a consistent, unified approach that could handle the complexities of multiple languages, hundreds of stakeholders, and stringent compliance requirements.
Through a long-term partnership, we delivered a three-step approach to completely transform search for their organisation, making their marketing efforts more efficient and driving real results for the business.
Our solution
Step 1: Building momentum through learning
We started from the ground up by developing centralised skills training for their in-house teams to build confidence and improve their ability to make content discoverable through search.
Our interactive courses were tailored to the brand's audiences and showed stakeholders how to identify and make the most out of opportunities in search through practical next steps.
We delivered training for key teams, including:
Building capabilities in leadership to get buy-in from the top down
Delivering guidance for MLR (medical, legal, and regulatory) colleagues to pave the way for efficient approvals
Developing the skills of brand marketers to guide effective execution with agency partners
Step 2: Establishing process, technology and best practice
Our next step was to reduce operational complexity and increase search effectiveness.
How we did it:
We consolidated site authority, bringing over 200 domains down to six. That led to increased domain authority (with some local brand websites increasing by up to 560%, a consistent information architecture, and streamlined site management for simplified updates.
We centralised data ownership and measurement across the company by building frameworks for understanding search performance, ensuring consistency in analytics and tagging, and implementing powerful technical tools to optimise performance and measurement.
Step 3: Global implementation
With team members properly trained, and processes and technical best practice in place, we could take the final steps to implement search improvements at a global level and deliver real impact on visibility and business performance.
We optimised websites and simplified approvals through our detailed understanding of regional compliance requirements and dedicated healthcare legal support. We continue to support our client with global implementation and optimisations as their SEO partner.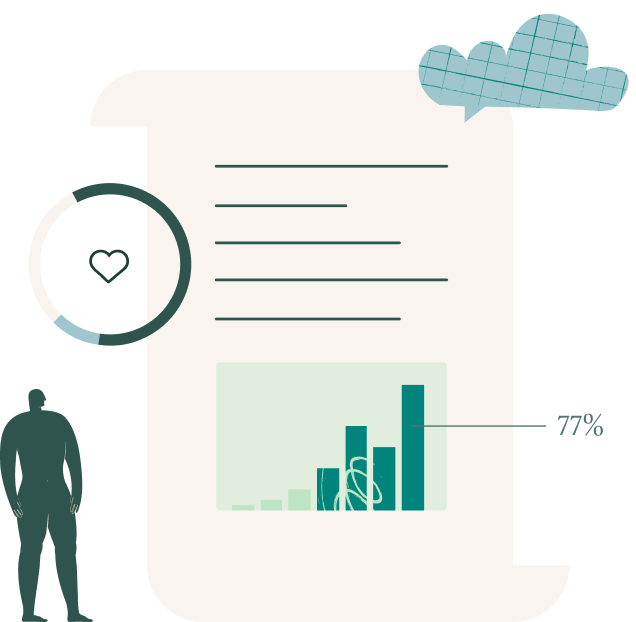 560%
increased webpage domain authority
30%
Reduced cost per click
Our results
By managing complex requirements and finding areas for improvement, we helped our client increase their webpage domain authority by up to 560%. Meanwhile, our work centralising paid search data helped reduce CPC (cost per click) by over 30%.
At the same time, our training sessions gave internal teams the skills they need to continue driving improvements in search performance on a long-term basis.
Our client continues to see improvements on a global scale through our optimisations across hundreds of websites. By tracking interactions between HCPs/patients with our client's brands, we've helped them meet core business objectives and our work continues to power improvements going forward.
Make the most of the opportunities in search
Get in touch with our New Business Director, Chris Jackson to find out how our team of experts can help get your brand where you need to be.