Meet Chelsea, our new Chief People Officer

People are at the heart of everything we do at Everybody. We've always been a people-first organisation – and our Chief People Officer, Chelsea, makes sure we're living up to that goal.
Tell us about the role of Chief People Officer?
My role is fast paced, with a strong strategic focus. A typical day ranges from meetings with our COO to discuss strategic initiatives driven by the people team, to catching up with our new starters to share our vision for the next 12 months.
I'm currently planning our wellbeing strategy for the next 12-18 months, whilst giving a big focus towards our peoples growth, through enhancing our whole experience of employee journey, and ensuring that everything we're creating is a reflection of Everybody's values.
I love that I get to work with an awesome team in London, and in Dallas – and as we continue to evolve, I'll be working on ensuring our Everybody experience is echoed across our teams.
Why did you want to work with Everybody?
After reading more about Everybody through the job ad and website, I was very keen to meet with the co-founders Tom and Ben to learn more. The thing that struck me most from my first interactions was how 'people first' Everybody was, coupled with a desire to challenge the norm and stand out as a progressive agency.
I had a desire to step into a role where I could contribute to positive change and truly make a difference, and this role certainly mirrored that.
What makes Everybody special?
Striving to put wellbeing at the top of the agenda was something that stood out to me both at interview stage and during my first few weeks here. It's a genuine desire driven from the top and there is already a dedicated Wellbeing Champion, Jenny, in place who has successfully ensured that the team at Everybody has undergone mental health at work training. This lays the perfect foundation for ensuring the wellbeing offering continues to grow and supports our people to thrive at work.
What are your goals for your role?
To help create and contribute to an agency that pushes boundaries, stands out and makes a difference…
What are you focused on right now?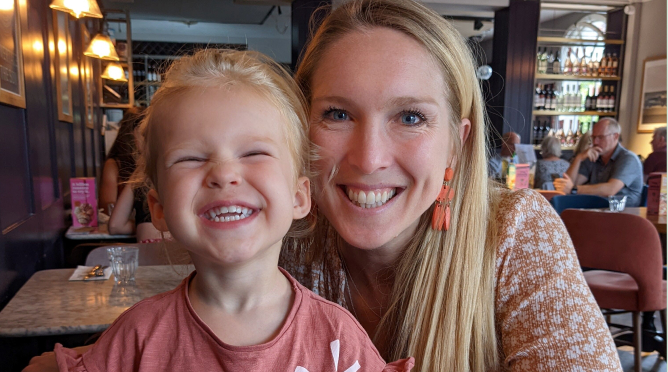 We've recently introduced our new flexible working model, which allows for individuals to work in a place that suits them best, coupled with the option of remote working anywhere in the world for up to 4 weeks. This has given individuals even more autonomy on creating a work life balance to suit their needs and allow for even greater work to be produced.
We've been working on innovating our policies to ensure we're offering enhanced parental leave packages that make a difference, and we're now working to ensure that our suite of policies to support at Everybody are progressive, and put wellbeing first.
How would you describe the culture at Everybody?
It's an incredibly positive place where the people are genuinely put first. What stands out to me from employee feedback is continually seeing the same narrative: 'the people make Everybody the best place to work'.
I'm impressed by how the agency have adapted to post-Covid times through flexibility, determination and a willingness to grow. It's resulted in a great evolution of the next chapter and meant we are now all working more effectively through an innovative approach to flexible working that suits our needs, and subsequently drives better results
What one thing has made you happy this week?
Going strawberry picking with my daughter. It brought back so many memories of doing this myself as a child and we had hours of fun in the sunshine picking (and eating!) delicious strawberries, raspberries, rhubarb, and beetroot. I then went home to make a delicious rainbow salad with the beetroot and an apple & rhubarb crumble – which I haven't had in a long time. It's such a fun summer activity and I highly recommend doing it if there's a pick your own near you!
What are three things that make your day better?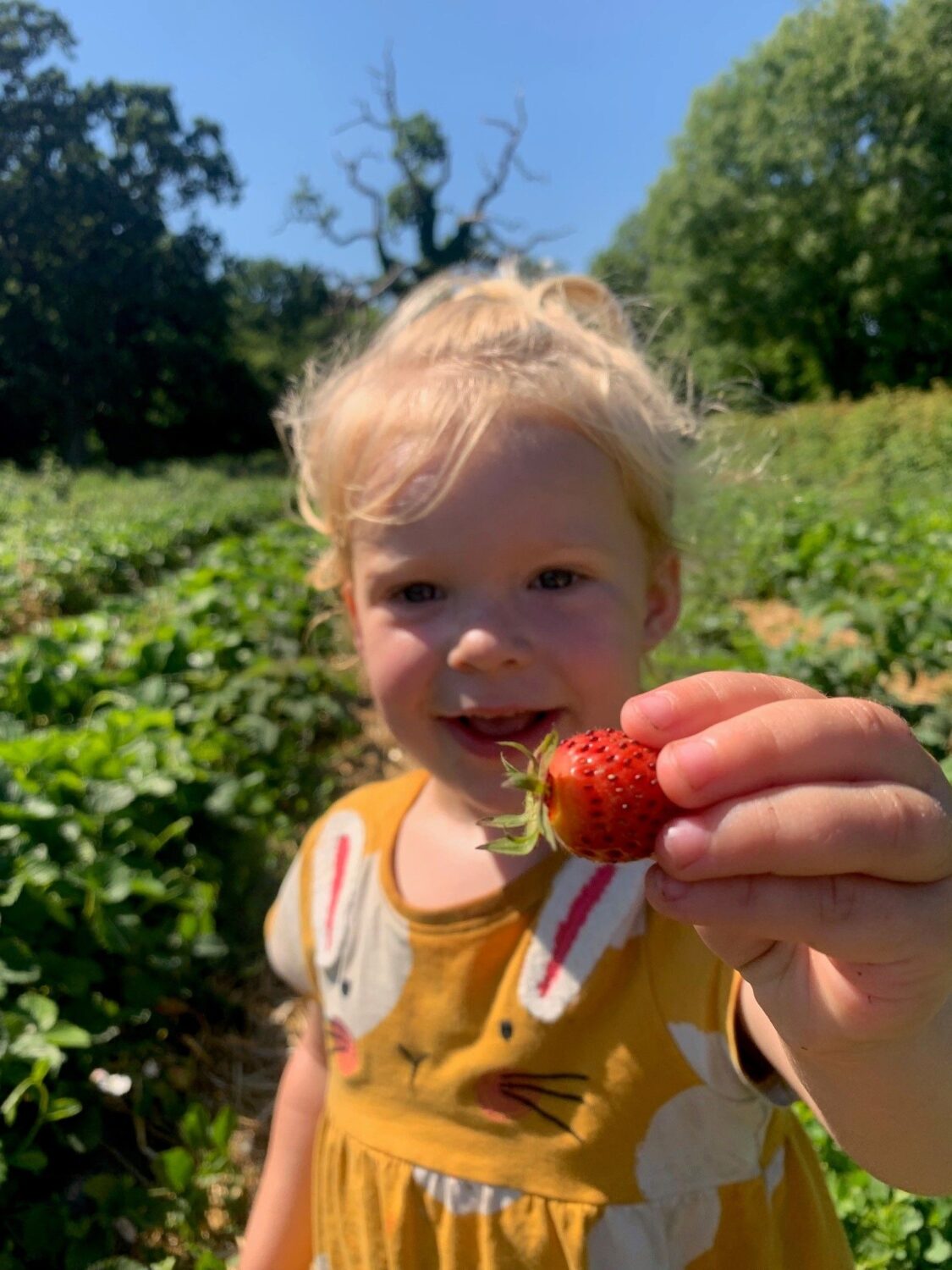 Yoga, a run, or a walk – moving my body is a non-negotiable for me every day and makes such a difference to how I think and feel.
Conversations with my little one in the morning. We're fully in the 'why' stage so we often end up having quite deep and detailed discussions about all manner of topics first thing – coffee is often required! – but it certainly makes you think differently about life and the way in which we respond to it
Taking a few moments to reflect on gratitude for the day or week. It's one of my favourite rituals and always helps to switch my mindset and refocuses me into the present moment.
Our team is always growing
Check out our current vacancies to see if there's a role for you, or find out more about what it's like to be part of the team at Everybody.
Careers